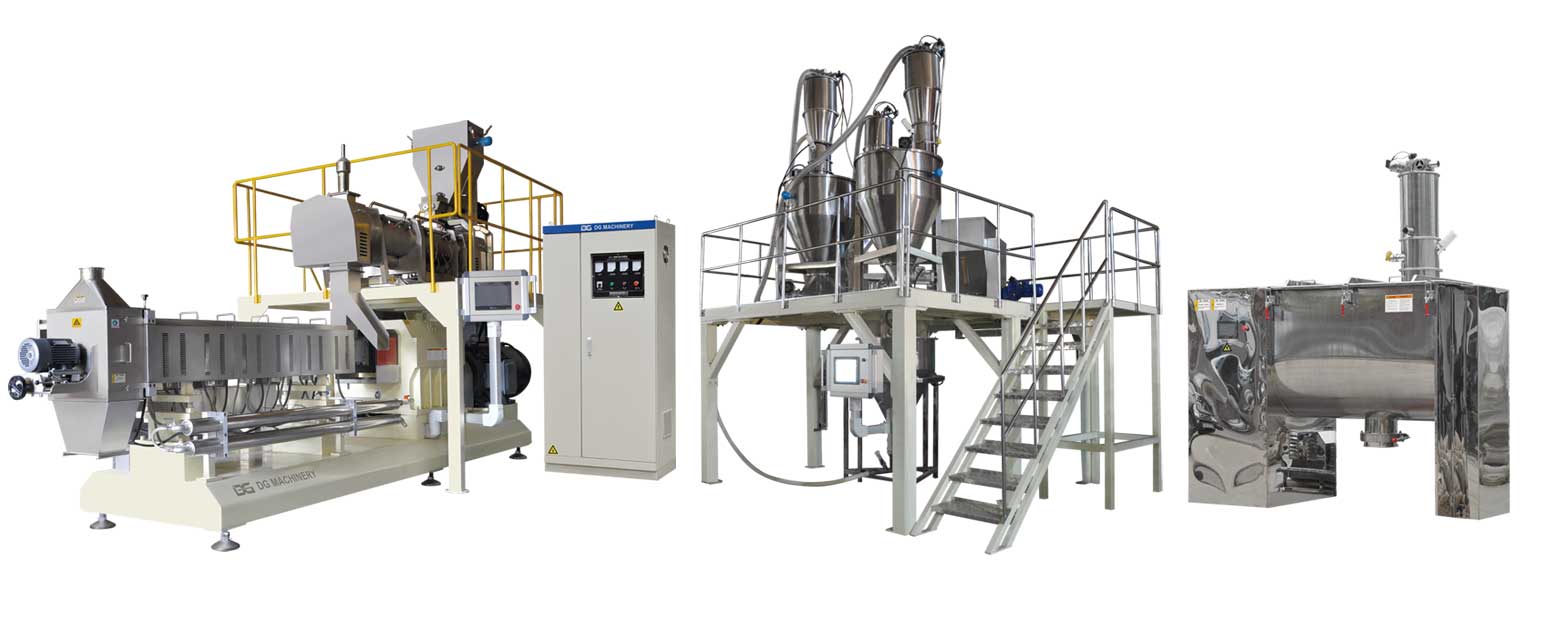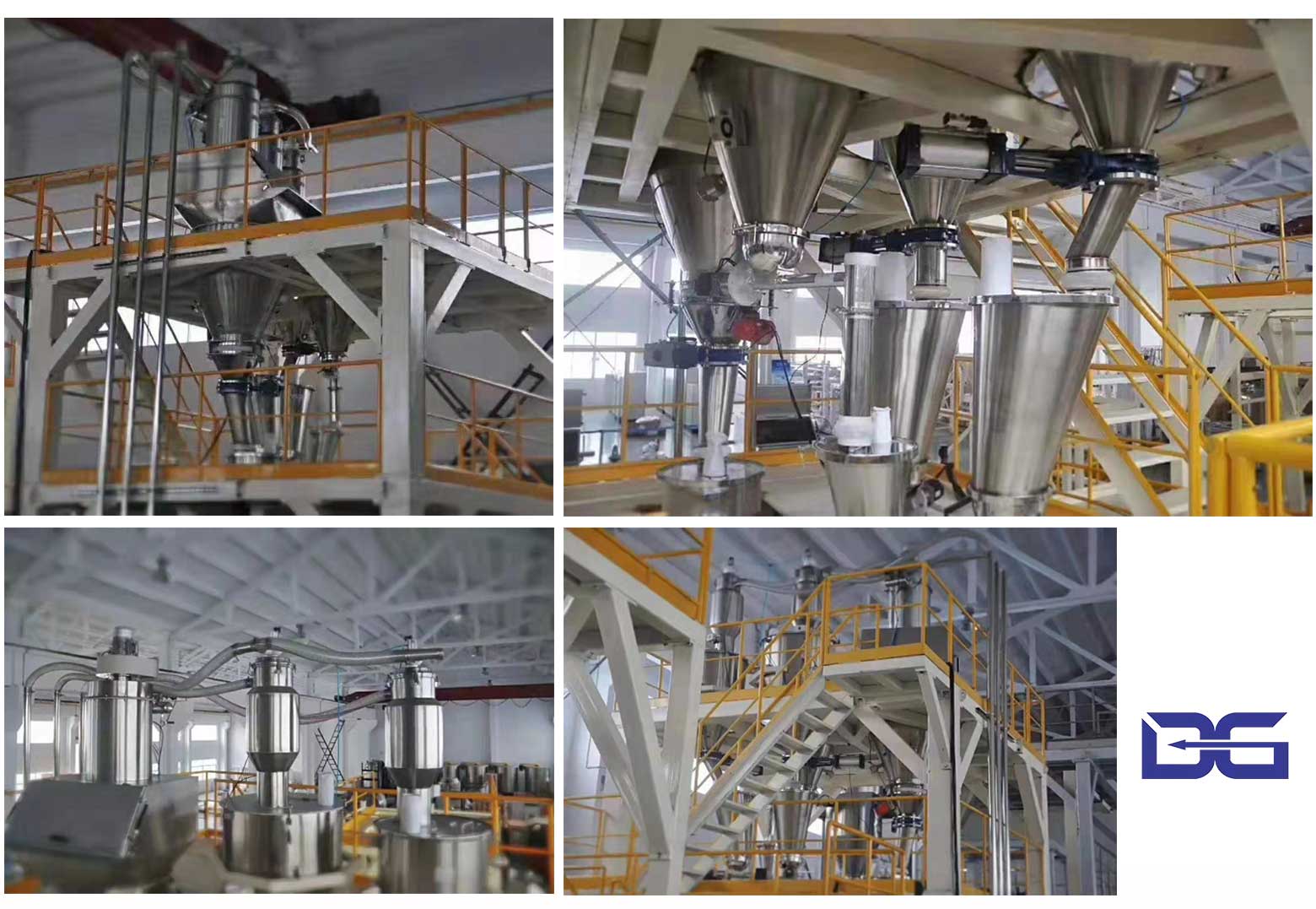 Jinan DG Machinery Design and Development Automatic Batching System can effectively reduce labor cost and labor, improve working environment, reduce energy consumption, solve material delamination and uneven feeding Uniform and unstable formula ratio.
Integral solution for feeding and weighing. Weighing and measuring ingredients as the core technology, providing materials including bulk solid materials, liquid materials, storage materials, and metering materials The complete system of control meets the requirements for feeding and metering operations in the plastic processing, chemical, pharmaceutical, food, and new energy industries. The batching section can be precisely dosed using multiple loss-in-weight feeders and liquid weighing formulations. There are two ways to weigh the ingredients: the loss-in-weight metering method is a continuous metering ingredient in the unit of measurement, and the batch metering unit based on the weight-increasing unit.
The intelligent micro-batch system has the characteristics of higher metering accuracy and stability, fast batch metering and full automation. Especially suitable for formula types and raw materials Formulation requirements that vary greatly in the type, proportion and weight of the ingredients in the formulation. Can be used in rubber, plastics, dyeing and finishing, food, chemical, pharmaceutical and other industries.
Feature:
1. Higher metering accuracy and stability
2. Batch metering speed is fast
3. Fully automated operation
4. It is especially suitable for formula weighing needs of various types of ingredients, large differences in formula, and frequent adjustment of the type, proportion and weight of raw materials in the formula.
5. It can be used for big batch automatic batching in rubber, plastic, dyeing and finishing, food, chemical, pharmaceutical and other industries. IN ADDITION TO SINGLE INDUSTRIAL MIXERS, WE OFFER THE POSSIBILITY TO COUPLE THESE PREMIER QUALITY MIXERS TO MORE AUTOMATIC SYSTEMS.
Each of these solutions can be custom tailored to handle any production capacity desired along with conforming to any intermediate resting periods. These types of systems allow for the utmost in final product consistency while greatly reducing labor.